Constantly waking up in the night to go to the bathroom can be bothersome and frustrating to both you and your partner, impact the quality of your sleep and leave you feeling tired during the day.
Over time, continuous interrupted sleep can have serious effects on your wellbeing and, if left untreated, can reduce your quality of life.
If you suffer from the following symptoms, it may be because of Nocturia:
Urinating large volumes at night
Waking to urinate during the main sleep period
You may also suffer from the following daytime symptoms:
Treating Nocturia is usually simple and easy. If you want to help your healthcare professional understand your unique circumstances, read through and complete the Nocturia questionnaires and Bladder Diary and take them with you to your appointment. This will help your healthcare professional determine the most suitable management and treatment options for you.
Nocturia Quality of Life
questionnaire
https://www.youtube.com/embed/TWctpIvF-rI?autoplay=1&rel=0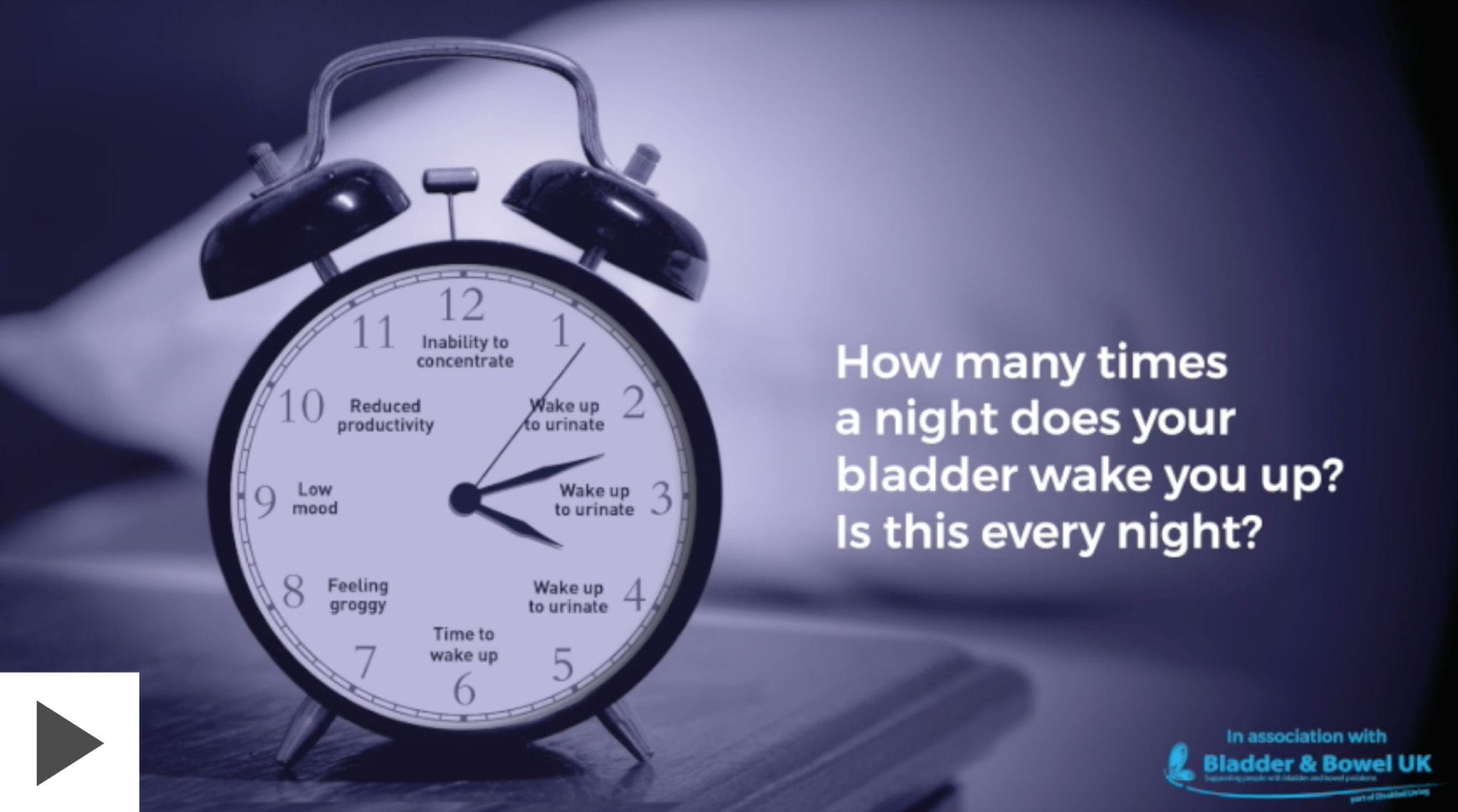 Find out more about Sandra's Nocturia symptoms
Reclaim your night.
Re-energise your day.
Nocturia is usually easy to treat, so if your night-time bathroom trips are affecting your day to day life, it's time to talk to your healthcare professional. Together, you and they may be able to determine the cause of your Nocturia and decide on the best treatment option so that you can reclaim your nights and re-energise your days.
TALK TO YOUR DOCTOR TO
DISCUSS YOUR SYMPTOMS
AND TREATMENT OPTIONS